Whitwick Bathroom Installation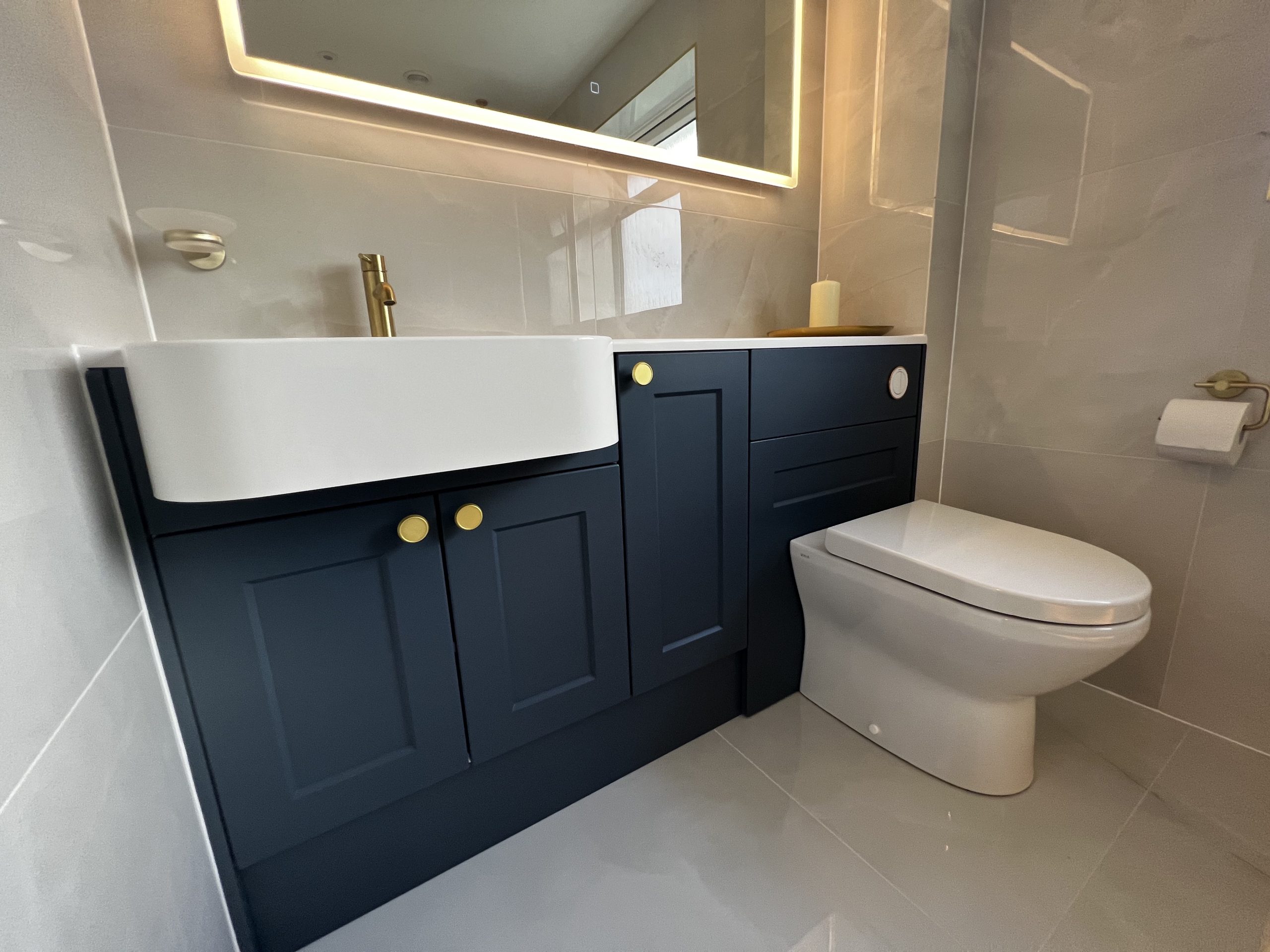 The Andrew Hindes Interiors team recently completed a bathroom installation. This project was a full bathroom design, supply, and remodel. We really enjoy these projects as we can be involved from start to finish and really understand the clients' needs and wants and build a strong client relationship. 
Following the bathroom design being approved as with all our projects, we began removing the existing sanitaryware, tiles, and plasterwork. However, with this project, our client also wanted to expand the floor plan which required removing a partition wall to create one large bathroom along with the removal of a partition wall into the hallway. This was combined with wall recesses for lighting to be added. 
Once these elements had been removed our talented team began installing new plumbing pipework, waste, and underfloor heating. Our skilled joiner also began rebuilding the hallway stud to create a more central door opening. The next phase in the process focused on the beginning of the aesthetic elements of the project with new electrics being installed including LED spotlights, a mirror with built-in lighting, a functional fan, and feature lighting. Our electricians are fully qualified and registered, giving you peace of mind and providing safety certificates.
The tiling work in this project consisted of fully tiled walls and floor with marble effect tiles. Using precision our expert tiling team matched the veins in the tiles so the wall and floor tiles were consistent. Finally, all the new sanitaryware was installed in the bathroom including a new built-in bath, toilet, washbasin, towel radiator, and shower/bath valve. 
Our client was delighted with the completed bathroom and expert service delivered by the team. 
If you are interested in finding out more about our bathroom services, learn more here or get in touch.