Underfloor Heating
Specialising in fully fitted bathrooms, wetrooms, en-suites and cloakrooms
Underfloor heating works best underneath types of flooring that are often cold. The electric underfloor heating uses a thin heating wire that is laid underneath the finished floor surface. The cables then heat up and radiate heat throughout the floor. With a modern approach, there is the option for smartphone and WIFI-operated controllers.
This is achieved by installing insulation backer boards to prevent heat from being lost to the floor below the heating mat. We utilise eco-friendly underfloor heating and aim to achieve cost-effect heating. Electric underfloor heating warms up quicker than wet underfloor heating, requiring a small amount of heat in a shorter amount of time.
To prevent heat loss we fully encapsulate the heating mat with a self-leveling compound before tiling. This eradicates air pockets that can cause overheating of the cable. This approach also allows for the complete removal or replacement of flooring in the future without damaging cables or pipes.
The installation of the underfloor heating system is carried out by qualified and experienced installers and all electrical work is carried out by certified electricians. Once installed by the team they require little maintenance and are covered by an extensive warranty and do not require regular servicing.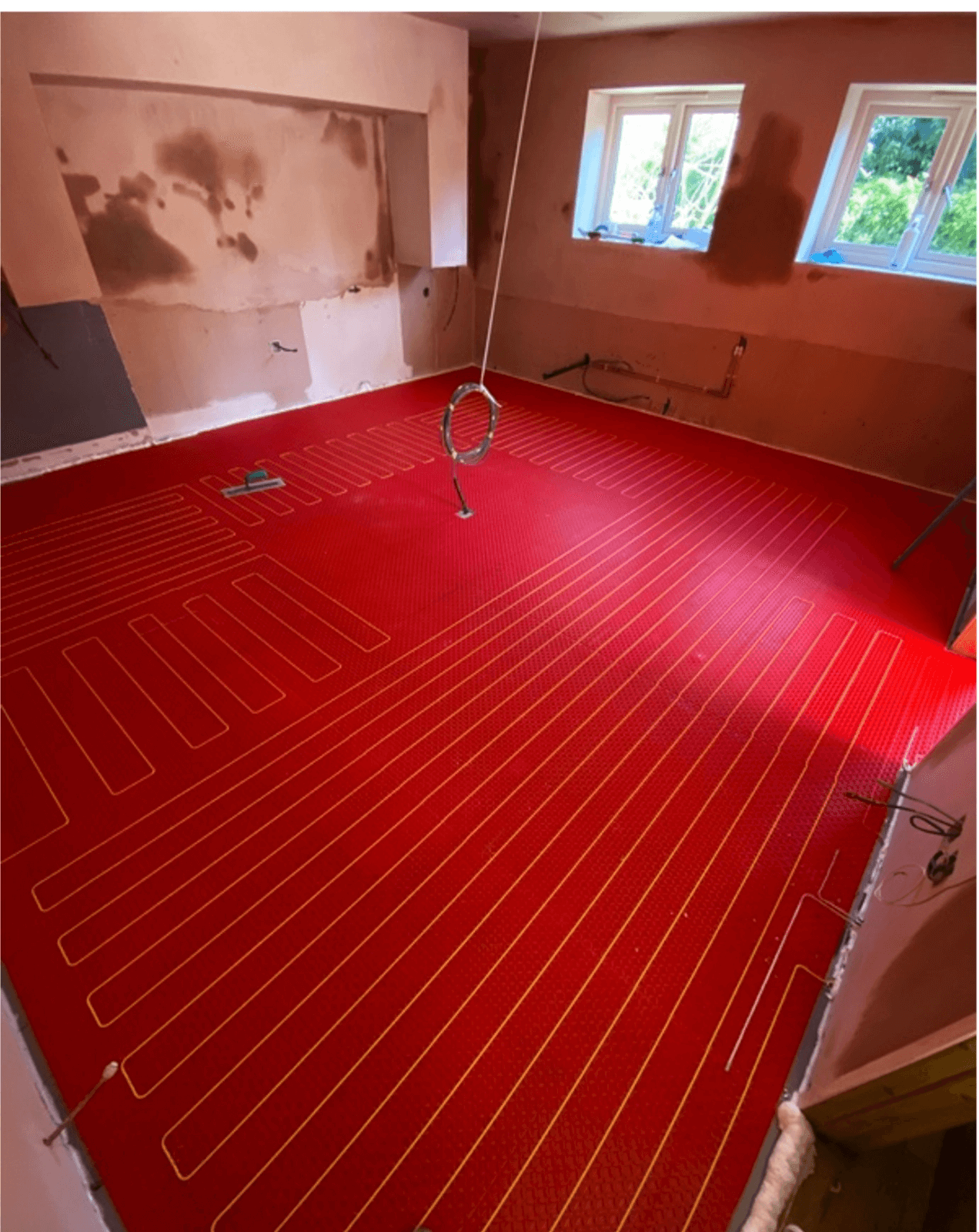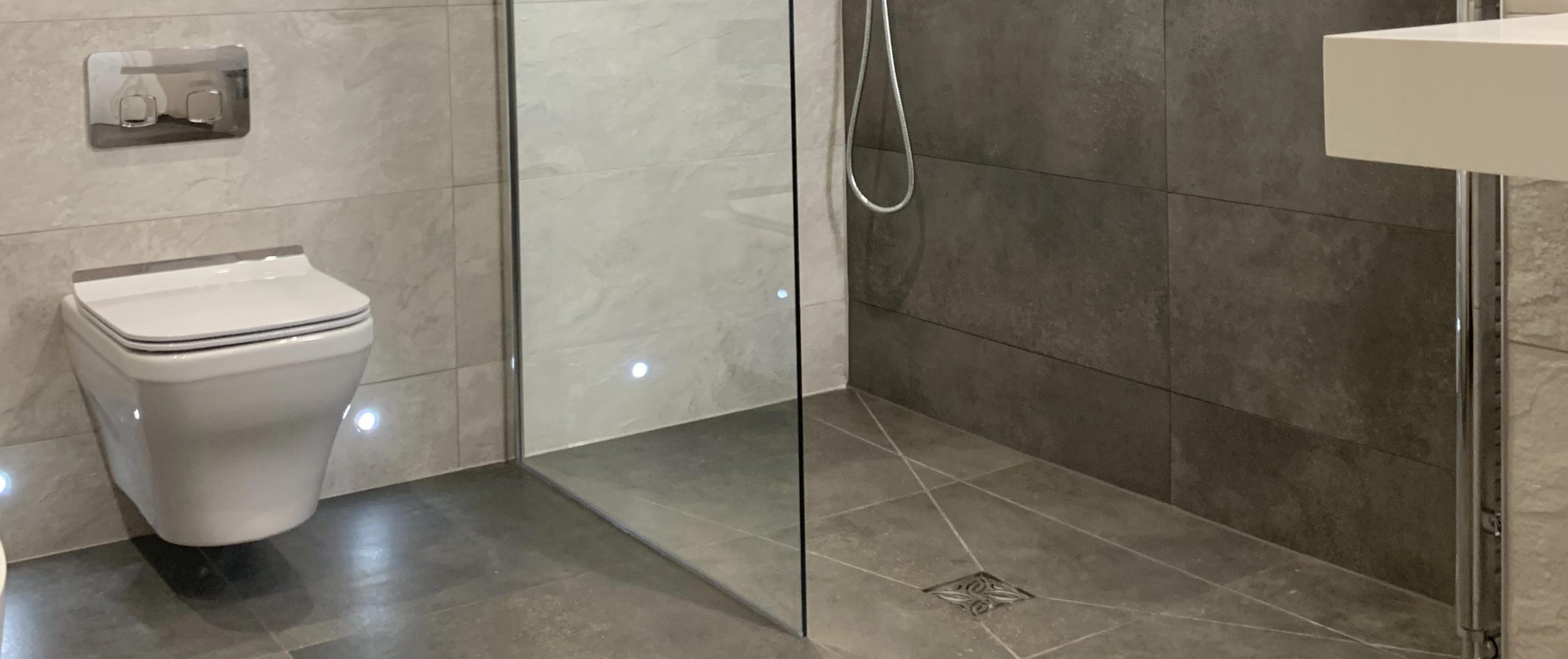 There are two different systems used when installing electric underfloor heating. The most popular system we implement is the heated decoupling system, which incorporates a decoupling membrane along with a heated cable. To install this two-part system we first begin laying out the membrane and fixing this down with tile adhesive. Once in place, the cable is laid into the pre-spaced groove in the membrane. This system offers flexibility to run the cables in whichever direction is necessary, making it easier to avoid obstacles such as sanitary ware or kitchen units.
The second system used to install electric underfloor heating is a sticky mat. The sticky mat is an ultra-thin cable that is pre-attached to a sticky back wire mesh and can be rolled out over the floor. The only negative of this system is that it offers little flexibility an additional decoupling membrane may be required.