Preparation
Experts in designing and fitting stunning and practical wetrooms
Correct preparation is key to ensuring a tiling project meets manufacturers' guarantees, British standards and is also installed to pass the test of time. We often get asked by clients what are these materials? Are they required? What do they do?
To clear up any confusion we have written out the different tile preparation methods we use to provide an insight into the process.
Cement fibre tile backer boards
The traditional method of overboarding floors with plywood has been removed from the British Standards wall and flooring code of practice. This was due to the decreased quality of imported plywood leading the way for superior cement based tile backer blocks.
Tile backer blocks are used as an overlay board on floors. It can also be used to replace plasterboards on walls. The tile backer boards can be purchased as insulated sheets in 6mm, 10mm, 12.5mm, 20mm, 30mm, and 50mm thickness. Cement fibre tile backer boards are robust, durable, and water-resistant making them ideal for tiling backgrounds. We commonly use insulated boards when installing electric underfloor heating or wetroom walls.
The most common and traditional grout that is used is cement based. Epoxy grout is a two-part mix made up of epoxy resins combined with filler powder. This makes it fully waterproof and almost completely resistant to stains. Its durability makes it perfect for wetroom installations and high foot traffic areas.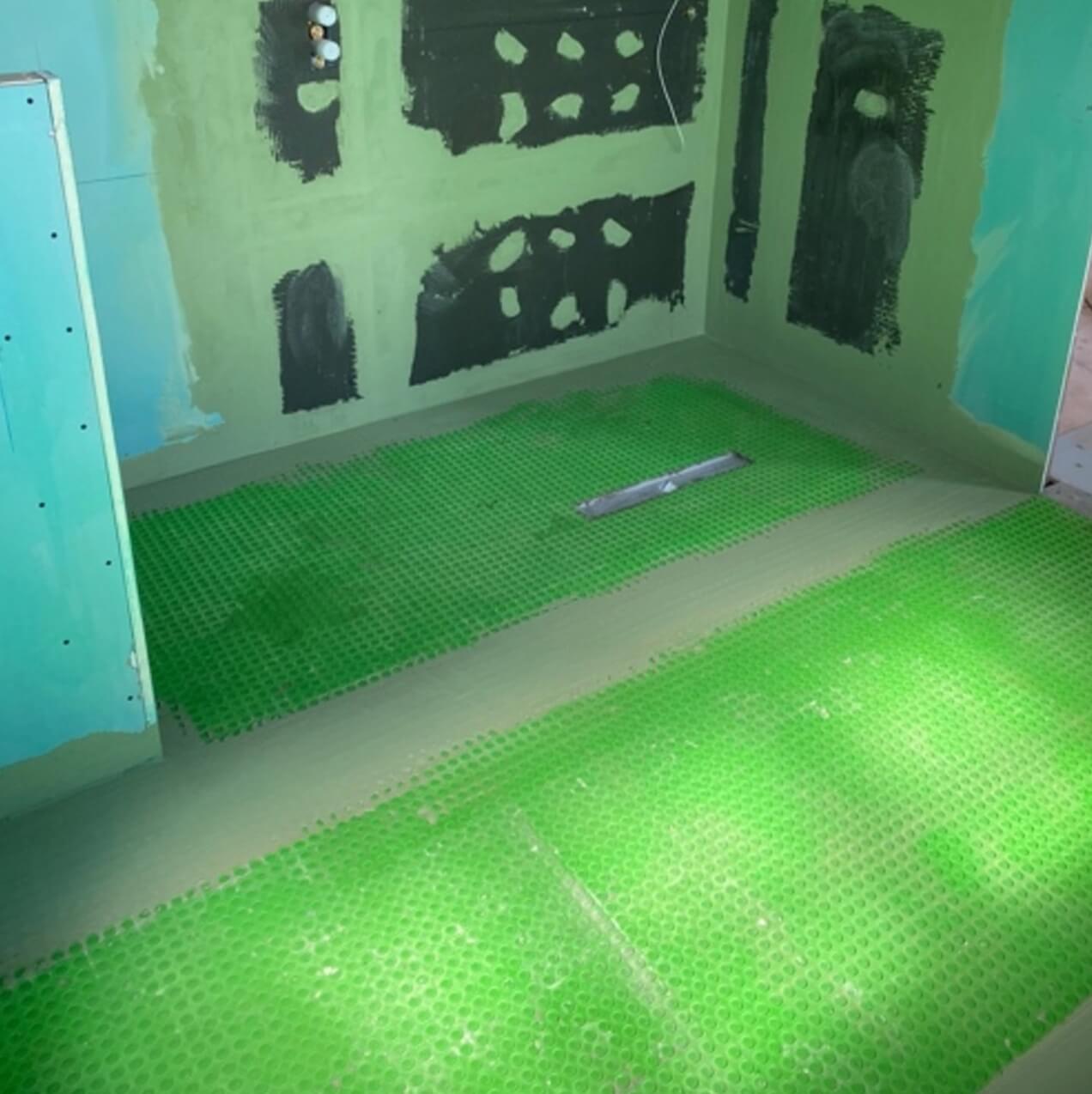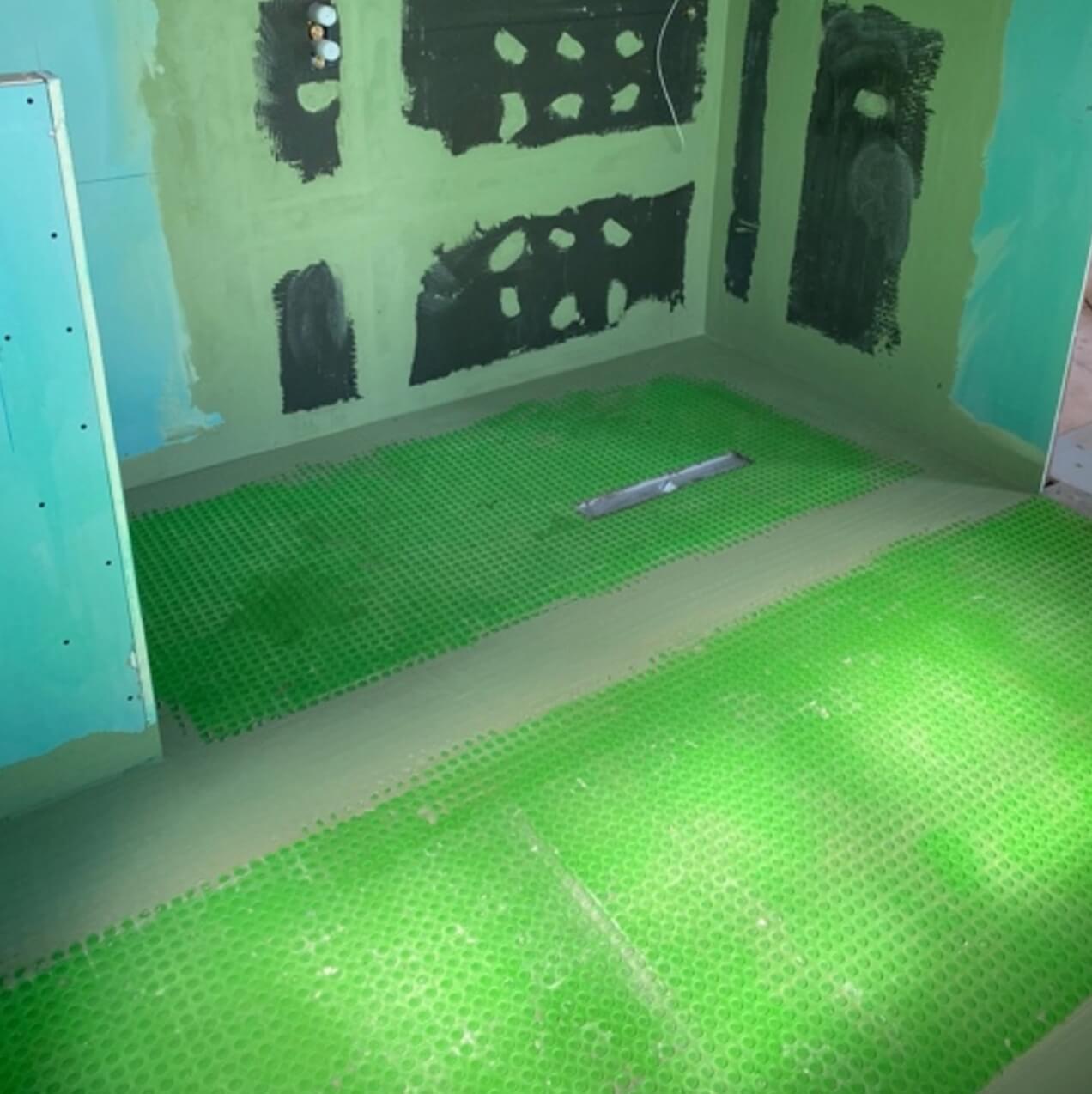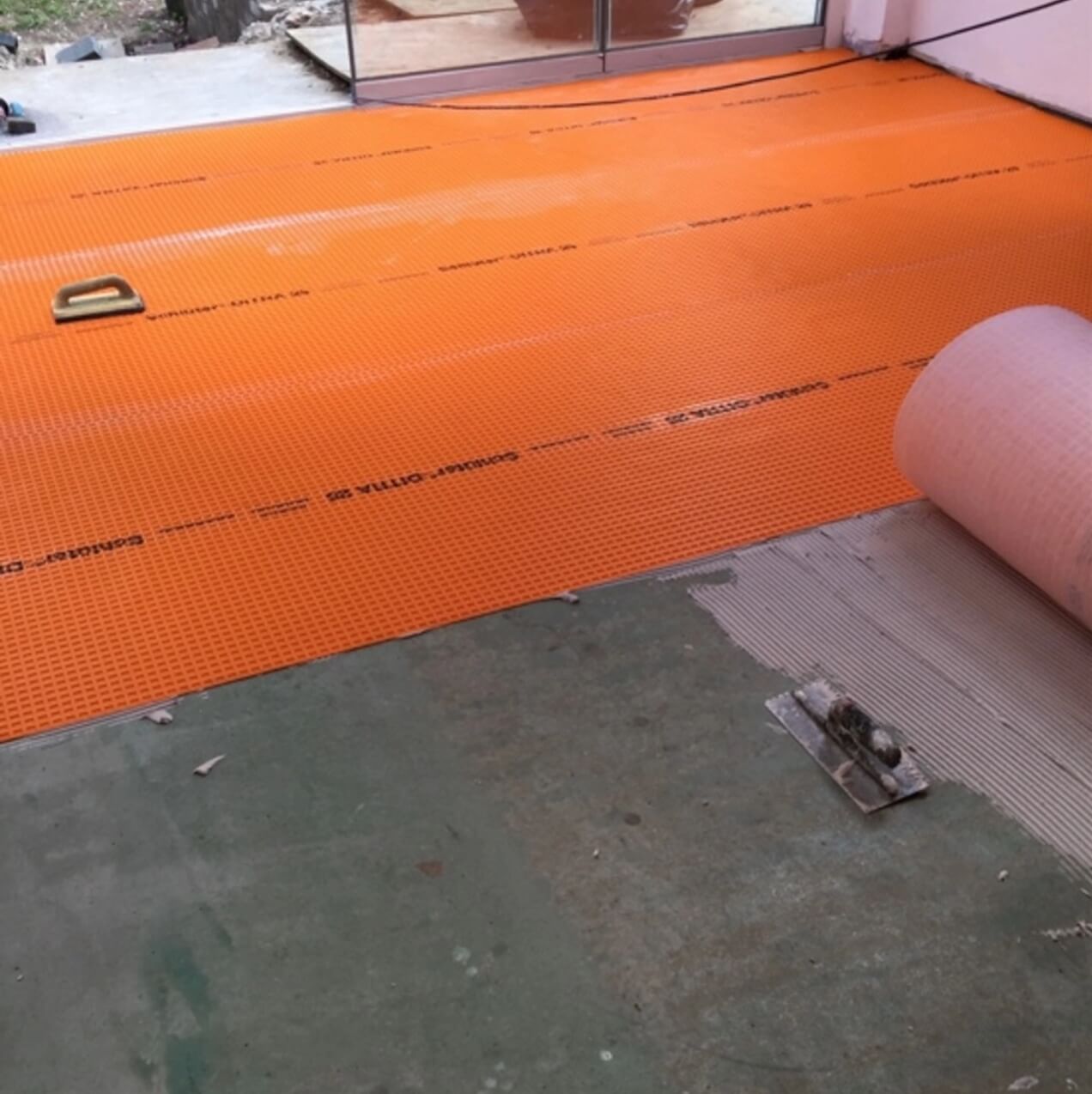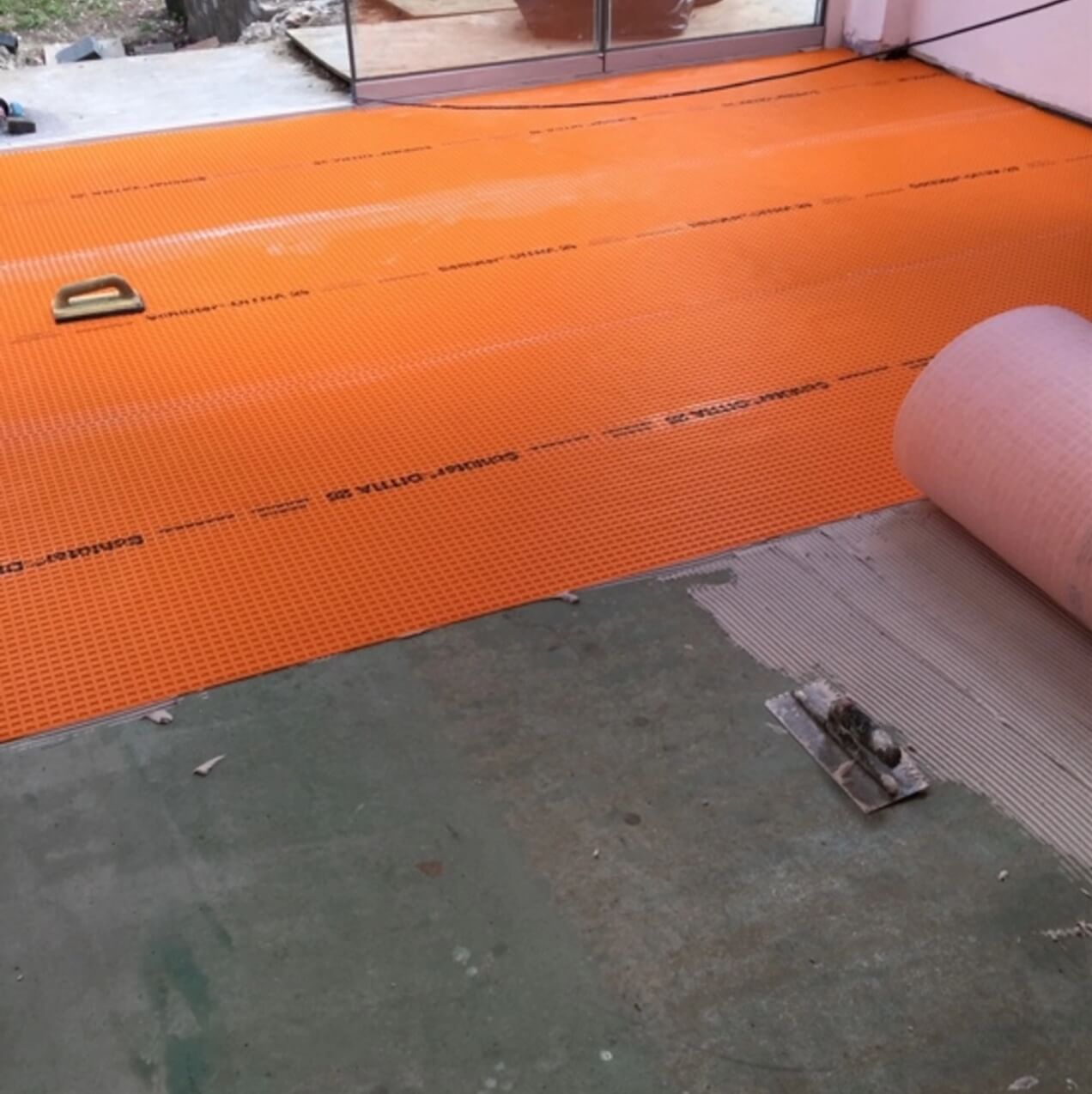 New screed floors are highly prone to shrinkage and movement cracks. If tiled directly to the screed these cracks will also transfer to the tiles above. Screed floors also have expansion and contraction movement, though this is not visible by the eye.
To avoid cracking we use a decoupling matting that allows for lateral movement in the screed below. The matting also decouples the tiles being strained by lateral movement pressure in the event of extreme movement, avoiding movement cracks across the whole floor.
If underfloor heating is installed into the new screed, then the matting compensates for thermal expansion stress caused by the screed warming up, then cooling down. We often incorporate the decoupling membrane into our wetroom installations as a tanking system and decoupling system.
Self leveling compound is polymer-modified cement that has high flow characteristics. There are many versions we use to get over different problematic surfaces and to build heights up to 85mm in one pour.
Liquid Dpm is used when a current damp course protection is not currently installed in the floor. This product stops any moisture or water content rising above it. If this were not to be installed, rising moisture can greatly affect the colour and quality of your grout, leaving stains and salt minerals (efflorescence) on your grout. As well as affecting the finished look of your tiled project, the rising water pressure trapped between tile and screed can also cause tiles to loosen and delaminate from the floor.
British Standards released in July 2018 that all "wet areas" substrates should now be protected with a suitable proprietary tanking membrane. Consequently, whether a project includes a shower, bath, or wetroom it is vitally important to incorporate a waterproofing system.
There are different products and methods of installing a tanking system, which will be discussed in relation to the project.